Bazi-Active and Passive Income
There are 2 ways to make money or earn a living; one is to work for people and another way to start a business. Please also read my blog on "Assessing your Wealth Capacity".
Our income can also be classified as passive and active. Passive income is defined as an income received on a regular basis, with little effort required to maintain it.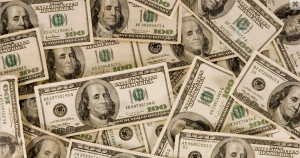 Some of the possible sources of passive incomes are–
1)Rental income
2)Royalty from books, songs, music, advertisements
3)Income from e-book, CD , DVD
4)income from affiliate marketing by bloggers promoting a third party's products by including a link to the product or services on the website. When the visitor clicks on the link and makes a purchase from the third party, the site owner earns a commission.
5)Peer to peer lending(P2P) by earning interest on money lent out
6)Getting regular dividends from share investment
Active income comprises mainly-
1)your monthly salary income
2)management and consultancy fees
3)Net profit from businesses
4)fee for giving talks, presentation
5)earnings from concerts & performances
Usually active incomes are much higher than passive incomes. Singers like Celine Dion, Taylor Swift, Madonna, Britney Spears normally earned a few million dollars just for a night performance. Some former US presidents charged a few million for talk. All these incomes are active income.
How to check whether you have passive and active income in your life based on Bazi Chart? 
Please print your BaZi Chart here.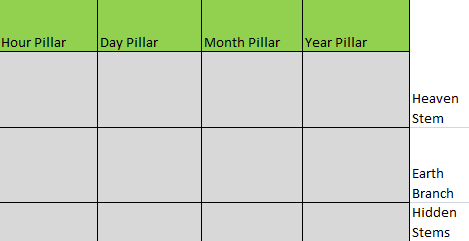 Look for Indirect Wealth(IW) or Direct Wealth(DW) in the Chart and see where they appear. If IW and DW appear anywhere in the Hour and Day Pillar, it means that you have Passive Income. If IW and DW appear in Month and Year Pillar, they represent your Active Income. Wealth element is used as it represents money. In Bazi, if you control that element or own that particular element, it represents your wealth. You can only become wealthy through ownership of shares, properties and businesses.
For example, we look at Mr X's chart –
DW appears in the Hour Pillar in the hidden stem, it represents a passive income. DW also appears in the Month and Year Pillar, it can infer that Mr X's has both  active and passive income. By the same technique, you go and print your chart and check whether you have both passive and active incomes, if you have both incomes, congratulation as they are good for you. Passive or active incomes are better? Who cares as long as they are incomes. If you can create as many income streams as possible from passive and active incomes, they are beneficial to us as we are living in challenging times-cost of living has skyrocketed, our ringgit has depreciated, share market has dropped, political issues, escalating education costs, world economy has slowed down, interest rates expected to increase and a host of other worldly issues. It is better to have more money than no money at all. Please spend productive time to create passive income opportunity if your Bazi Chart shows you have potential passive income. You need to take action and map out your strategy to make it happen as Bazi is a productive strategy tool only. Please go to print your Bazi chart at previous post. Please click here and like Digidentz at Facebook.
If you do not change or do nothing, nothing will change. Make things happen, do not wait for things to happen. Go and get it!