Generally, there are two paths to becoming rich:-
Work for somebody
Work for yourself
Other ways are through inheritance and marry rich. Getting rich through inheritance is not easy unless you are very lucky to have rich parents or grandparents. The last option is to marry rich. Please also read my blogs on "Assessing your wealth capacity", "Startup or employment" and "Are Brad Pitt & Angeline Jolie destined to divorce."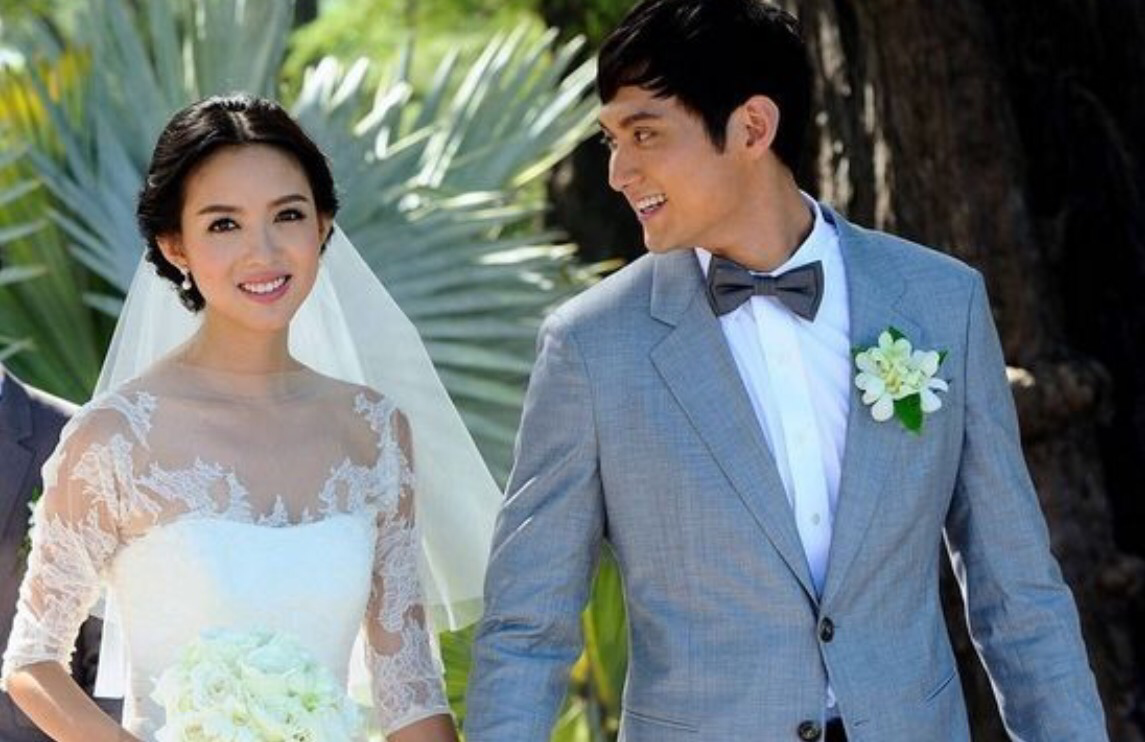 However, to be able to marry is also not easy as you also need some skills and certain attributes like pleasant personality, attractiveness, likeability, intelligence, beauty and good looks as rich people are not stupid and they also very selective in finding partners. Marry rich can apply to both females and males, there is no sex discrimination here.
Luckily for those who wants to choose this path to get rich by marrying someone rich, there is a wonderful tool now to check whether you can marry rich or not. If you cannot, do not despair you either work for somebody or work for yourself to become rich. Marrying rich is an option only if you qualify for it.
This wonderful tool is your Bazi Chart. You can print out Bazi chart of your children, friends and relatives to check. Our Malaysian government is very good and have prepared everything for Bazi enthusiasts like me and you as from our identification certificate number, we can get the date of birth of anyone to key into Bazi software and print our Bazi Chart.
Once you have your Bazi chart, check whether you have the following stars in the hidden stems of the Day Pillar under the Spouse Palace-Direct Officer(DO), Seven Killings(7K), Direct Resource(DR) and Indirect Resource(IR) as shown below.
Then look at the top part of Luck Pillar, to check whether DO or 7K or DR or IR stars matches with the corresponding stars in the hidden stem of the Spouse Palace. In the example below, the DO star in the hidden stem of Spouse Palace matches the DO star in the Luck Pillar meaning he/she will marry someone rich at the age ranging from 21 to 30 years old.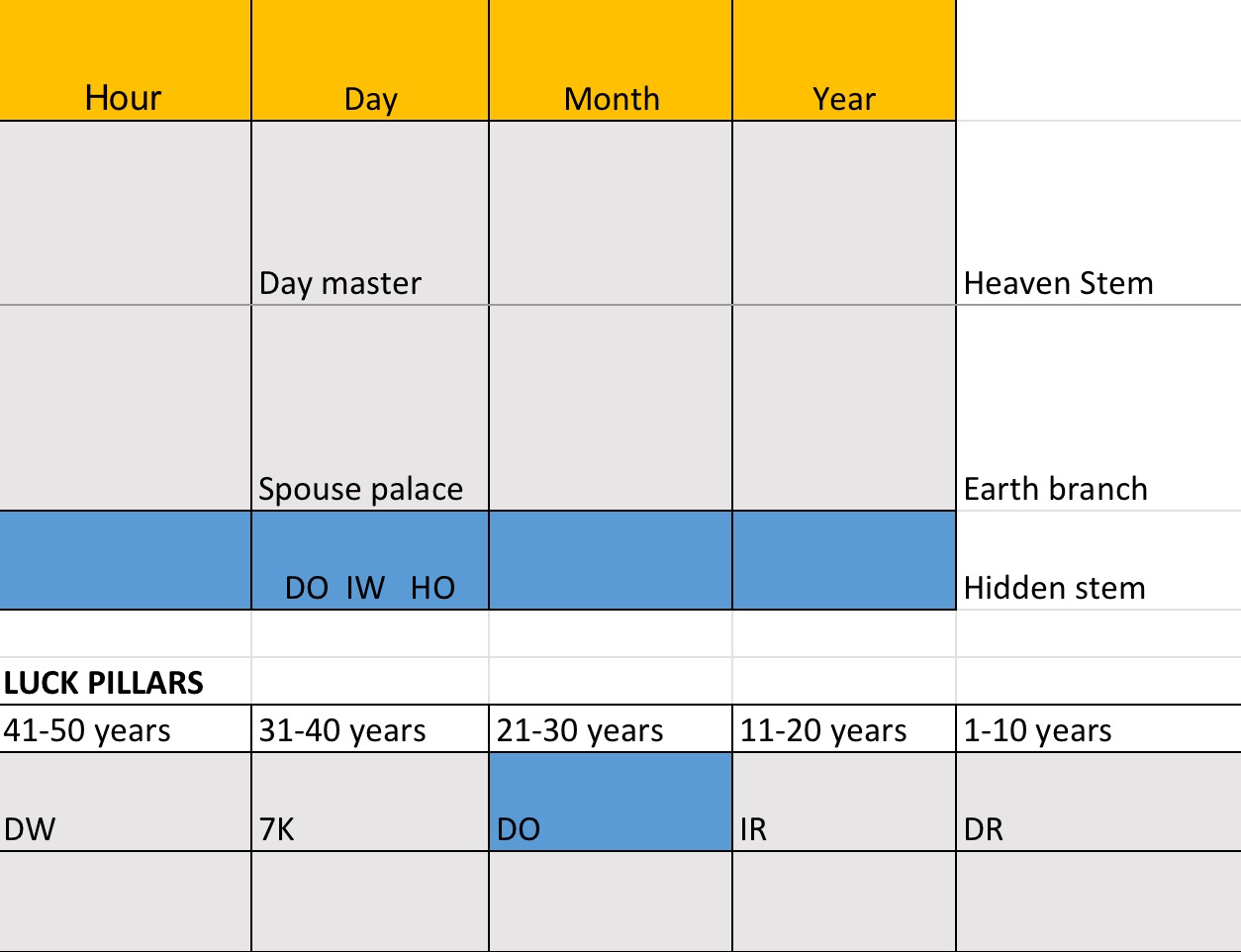 You can now check your chart whether you can marry rich or not. Please print your chart. If you can you have more ways to get rich than others, but the choice is still yours as marrying into wealth is not the ideal path for everyone. Bazi is a strategic tool only and how you use it depends on you. Please click here and like Digidentz at Facebook