How to select a compatible partner
Prince William, Duke of Cambridge, born on 21 June 1982, is the elder son of Prince Charles, and Diana, Princess of Wales. He is second in line to succeed his grandmother, Queen Elizabeth II, after his father.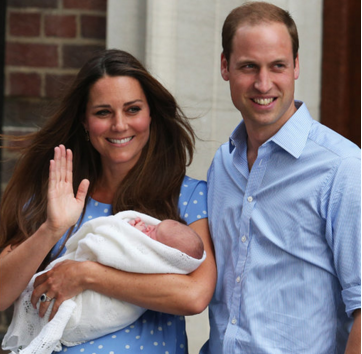 Prince William married Catherine Middleton, on 29 April 2011 at Westminster Abbey. Hours prior to the event, he was created Duke of Cambridge, Earl of Strathearn, and Baron Carrickfergus. Their first child, Prince George of Cambridge, was born on 22-July-13, and their second, Princess Charlotte of Cambridge, was born on 2-May-15.
Let us examine the following example of a couple considered compatible with each other. This famous royal couple are Prince William and Princess Catherine "Kate" Elizabeth Middleton. You can print your Bazi Chart here. Please read my blog on "Can you marry rich?" and "Do you want to be rich".
Prince William was born in the season of summer. Fire is prosperous and hot in the month of summer. His Day Master(DM) is Yin Wood. As wood will be exhausted by the prosperous fire, his Yin Wood DM is considered weak. He needs the support of water to cool down the heat in summer which in turn needs support from metal which produces water. His compatible partner should possess substantial water and metal elements in her Bazi Chart to meet his needs. Let us examine the Bazi Chart of his wife, Princess Catherine Middleton. She was born on 9-Jan-82.
Catherine was born in the cold winter season where water is prosperous. As her Day Master(DM) is Yang Water, she is considered to born in season with winter, hence her DM is strong. Fire is needed to keep her chart warm as the weather is cold in winter. She should, therefore, look for a husband who possesses plenty of fire in his Bazi Chart.
Based on her chart configuration, Metal is also strong as it is also rooted in the month and year pillar. Strong Yang Water DM favors Wood(Output), Earth(influence) and Fire(Wealth).
Let us check cross-examine both Prince William and Princess Catherine again to see if they can meet each other's criteria as a compatible couple.
The Princess needs the warmth of the fire, this she can sufficiently find it in Prince William's month pillar as the Prince was born in summer- a season of very strong fire. On the other hand, the Prince is looking for the support of water and metal in his partner's Bazi Chart. Looking at the Princess's Chart, we can see her day pillar is Yang water on Yang earth and she was born in the season of winter in the month of the Ox. Her metal element is also strongly rooted in the month and year pillar. She can provide sufficient water and metal to her husband.
Incidentally, they started dating in 2003 when she was 21 years old in her Luck Period(LP) of Gui Water over Rabbit Yin Wood, a period of water influence when he was courting her as he was attracted by her water in her LP. During that period the Prince was in his Luck Pillar of Yang Earth over Monkey Yang Metal. She was attracted by his earth element, one of her favorable elements in his LP. Earth helps to control the excessive water in her chart.
The above example illustrates how we can select a compatible partner for a harmonious relationship.
It was noted on the day of their wedding, the Tiger in the Day Pillar combined with the Pig in the spouse palace of Prince William. Normally, combination will indicate when marriage will happen especially when the spouse palace in the day pillar combines with either luck pillar or year pillar or month pillar or day pillar. Please read my blog on "Are Brad Pitt & Angelina Jolie destined to divorce". Please click here and like Digidentz at Facebook.