Is Selling Your Hidden Potential?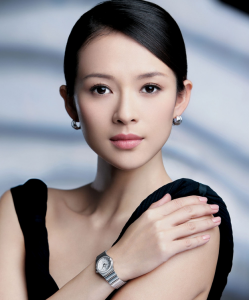 What job role is suitable for you? Is sales or administration or creation role is more suitable for you? It is important to play the role you like best so that you can contribute more or be more productive in your career. Please also read my blog on "Assessing your wealth capacity".
Again, we can check your Bazi Chart to determine which role suits you most. Please print your BaZi Chart here.
(p.s Never heard of Bazi before? Check out my first post on Bazi to learn more about it!)
For sales role, check the Heaven Stem, to see whether there is any wealth elements (Direct Wealth, IW or Indirect Wealth, IW) in the Hour, Day, Month and Year Pillar. If DW or IW appears, then you can do sales. You need to develop presentation, selling, communication, negotiation, speaking, marketing and public relations skills.
For creation, manufacturing, production, designing role, check for wealth elements(DW or IW) at the Earth Branch. Look at the centre element at the Hidden Stem only as they represent the energy of the earth branch. If there is DW or IW in the  Hour, Day, Month and  Year Pillar, then manufacturing or production or designing role is suitable for you. You need to nurture and hone your creativity, artistic and innovative skills. Creation also includes developing your intellectual properties like books, patents, specialized knowledge, secret recipe for chicken, cakes, etc.
For supporting, management, administrative role, check for wealth elements at the Hidden Stems. If there is DW or IW at the Hidden Stems of the Hour, Day, Month and Year Pillar then supporting role or managerial or administrative role is suitable for you. Skills needed are leadership, management, financial knowledge, computing analytical and other soft skills.
Every role is important, even you are playing supporting roles like managerial, operational and administrative functions. There are two men who played the supporting role and got rich. They are Steve Ballmer who supported Bills Gates as CEO at Microsoft and Tim Cook who supported Steve Job as COO at Apple Inc. When you are in a right role, your productivity will increase and will enjoy your work more.  Please click here and like Digidentz at Facebook.